La valoración de la red de carreteras pavimentadas que se construyó tras la llegada de los Borbones y que constituyó la base del actual sistema viario es en general bastante negativa.
la información de base en la que se basa esta valoración es fundamentalmente los itinerarios y los mapas e informes
xxxxx
xxxxx
xxxxxxx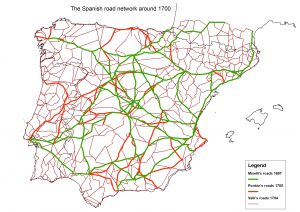 xxxxxxxxxxxxxxxxxxxxx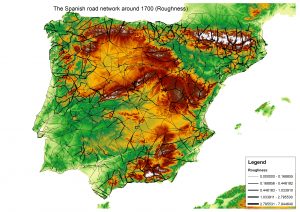 xxxxxxx
Evolution of the Spanish paved road network (1750-1850)
Click the figure to see the animation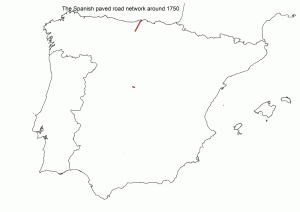 Source: Madrazo (1984) and own elaboration.
xxxxxxxxxxx
fgfghhg
Effects of new roads
1700
1840
Closeness

(scale- 10 is the maximum of each year)

Betweenness Centrality
fghghgjh
 Paved road network
 Closeness

(scale- 10 is the maximum of 1700)

Betweenness Centrality (Accumulated variation)
Betweenness Centrality (Temporary interim)
1700
1752
 
1778
 
 
1808
1840
jhjhjh
hjgkgk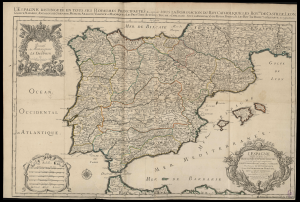 Análisis regional.
Para la división territorial se utilizó Sanson (1700) L'Espagne divisée en tous ses Royaumes et Principautés
fgfhfhfhf
Optimal networks for some main cities in 1700

Madrid
Toledo
Barcelona
 
Sevilla
Valladolid
Santiago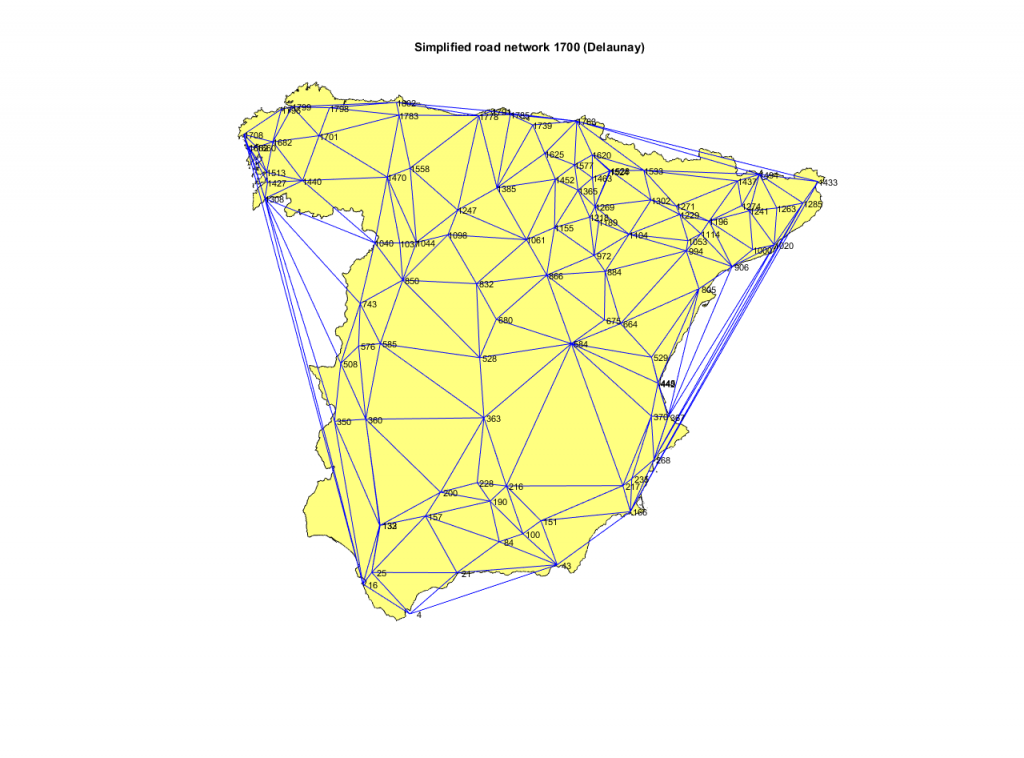 Red simplificada en la que se los enlaces
fdghfhjhkljklkljlñ
Historical background of the radial network

Source: Mata el al (1579) and own elaboration.